MAKING AND RE-FRAMING COMMUNITIES
Cultivating dialogue between Education and Cultural Anthropology
The PhD students in Education and in Cultural Anthropology at the Department of Human Sciences for Education have jointly organized the Pre-Conference, that will focus on "community" as an interdisciplinary construct. [download full text]
The Pre-Conference, free of charge for the participants, will host introductory talks by scholars and professionals from different fields, with two invited keynote speakers: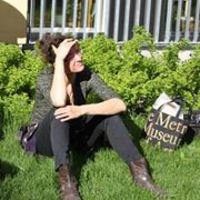 Dr. Inkeri Aula
PhD Culture research / Cultural anthropology (UEF), Postdoctoral researcher at Aalto University, Department of Art and Media, member of the Aalto Visual Communication Design group, research on Creativity and Healthy Ageing avcd.aalto.fi. Previous research: SENSOTRA, Sensory Transformations and Transgenerational Environmental Relationships in Europe, 1950-2020 (ERC Adv. Grant). Transforming the Future in Brazil: Ritual and Indigenous Agencies (University of Helsinki). The Call of Angola: Afro-Brazilian 'worlding' in capoeira (University of Eastern Finland UEF). Ongoing art/research collaboration at www.GardenOfBecomings.com.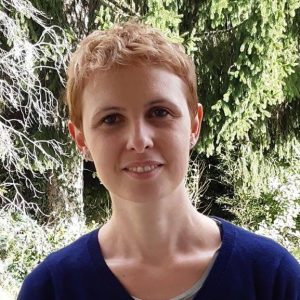 Dr. Roberta Clara Zanini
Post-doc researcher at the University of Turin, Department of Philosophy and Educational Sciences.
Her research focusses on the anthropology, cultural heritage and cultural creativity, and dynamics of language and memory of alpine communities.
5 Parallel workshops will follow, involving professionals and researchers, centered on projects of community transformation and using a range of dialogic and collaborative methods. PhD students and early career researchers will have the opportunity to participate in interdisciplinary groups and discussions and develop fundamental skills for research, such as interdisciplinary dialogue, networking with other researchers and stakeholders, collaboration in joint research projects and publications. 
PRE-CONFERENCE PROGRAMME
9.00-9.30 – Registrations and Welcoming
9.30-10.00 – Introduction: Making and reframing communities: cultivating a dialogue between education and anthropology
10.00-11.30 – Keynote Lectures
Prof. Inkeri Aula – University of Eastern Finland
Prof. Roberta Clara Zanini – University of Torino
11.30-12.30 – Plenary Discussion
12.30-13.30 – Light lunch
13.30-16.30 – Parallel Workshops
Group 1: Health and Communities
Group 2: Artistic Languages in Communities
Group 3: Community in action after violence
Group 4: Intersectionality and Communities
Group 5: Inclusion in Urban and Internal areas
16.30 – End of pre-conference
About the workshops
A Call for community projects was made, addressed to national and international research teams, associations, social enterprises, institutional actors, foundations, NGOs and informal groups engaged in ongoing projects that actively involve communities and their transformations. After the call, we have received proposals about 12 projects from Italy and other European countries. They will be discussed in the workshops, with the following aims:
To illuminate the contribution of scientific research in specific territories and communities;
To promote the collaborative construction of practices and knowledge between researchers, professionals, and the civil society;
To strengthen the capacity for dialogue as a key tool for research.